You will find various shapes, sizes and qualities of solar station in today's market. These portable solar systems are able to meet most requires. One persion may need a continuous charger for his phone in his camping, another may prefer a long-time service backup enengy for his portbale cooler box and laptop. Also someone would ask for a heavy duty solar generator for emergency power supply for multiple appliances. Because of these conditions, it's important to understand the suitable solar generator which meets your specific needs is the "best" for you.
Portable solar generator even not be the necessary part for your camping adventure if there is only a cell phone charging needs. In the situation of powering cooler box, laptop, cell phone, even the microwave, toaster and coffee machine, the heavy duty designed solar generator is necessary.
Portable solar generator is a very good option for poeple who doesn't want to installa complex off-grid system in their camper van. Off grid solar system installation requires electricity technology and knowledge. Also the solar panels, battery cables, solar chargers, breakers and fuses will cost too much for a not-frequency used camper van. Before you start looking for the portable solar generator, try to evaluate if you need off grid solar system or just a portable solar generator.
In our opinion, there are 3 categories of camping portable solar generators:
1. Mini grade (100Wh~250Wh energy backup, with or without inverter):
These will be very small and compact power supply for cell phone, PAD and a few LED lights. With a small power inverter, some portable solar generator can charge laptop, camera battery, drone and some other small cooling fans.
With solar panels charging, they are able to keep your every-day-carry electronic products be charged up to 6 times per day.
Popsail 135Wh portable solar generator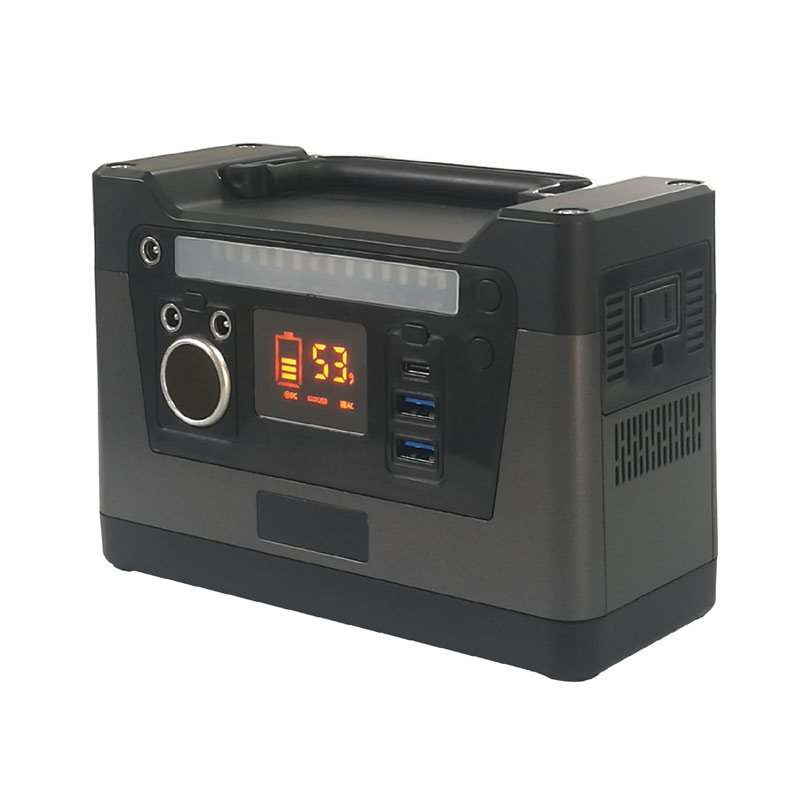 2. Mid grade (250~500Wh energy backup, with or without inverter)
These solar generators can run more lights besides the loads as Mini grade can do. Additionally with the power inverter, it is able to power the TV, some audio equipment and emergency power tools. These solar generators are able to satisfy most camper van applications.
With solar panels charging, they are able to keep your cell phone, drone, PAD and laptop be charged for 6-8 times, and keep the small AC loads be powered all night long.
Popsail 280Wh portable solar generator
Popsail 307Wh portable solar generator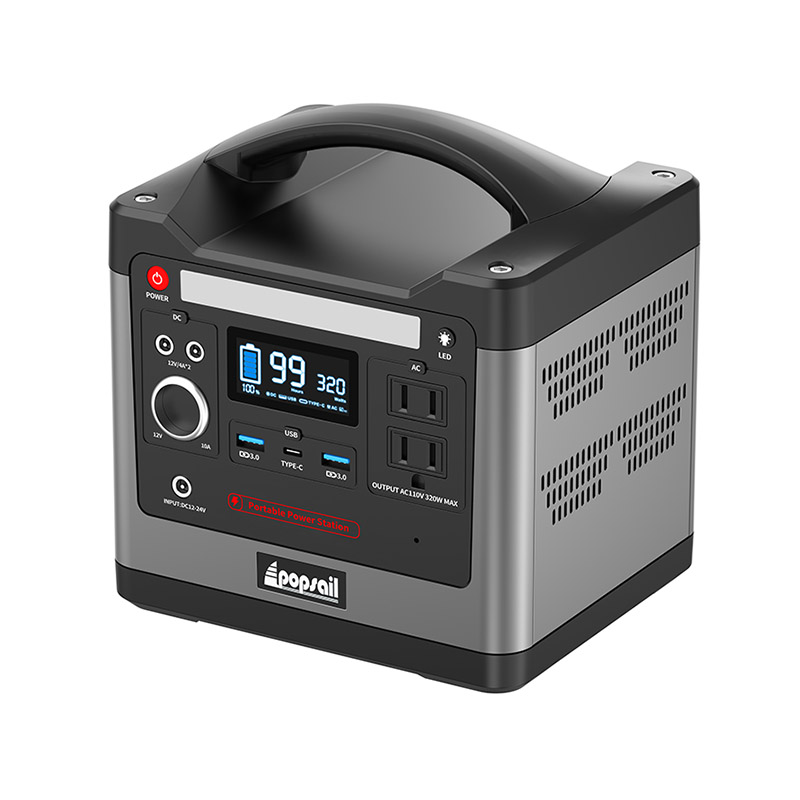 Popsail 550Wh portable solar generator
3. Large Grade(Up to 3000Wh energy backup, with inverter)
These solar generators are designed for heavy duty use. Mostly you can find them in rental package from a camper van rental shop. These are the best solution for camper vans not ready to be installed with internal off grid solar system. People can easily use the microwave, electrical kettle, coffee machine and toaster in their long-time camper van adventure. Freezer,fridge, microwave, coffee machine, microwave and toaster are all can be powered.
Depending on the amount of solar and the large battery capacity, these solar generators can run the cooling fans and lights all night long.
Popsail 550Wh portable solar generator